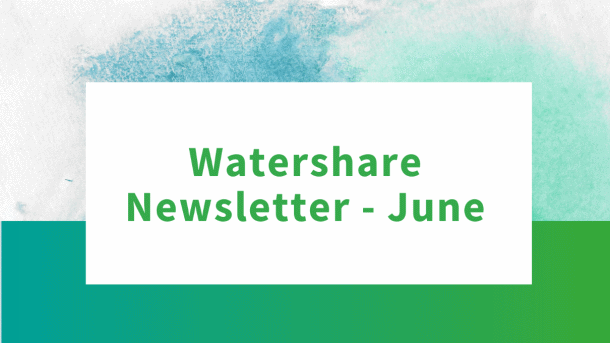 Welcome to the Watershare newsletter!
2021 was an interesting and challenging year, yet we were able to accomplish much together. In 2022, we have continued the momentum around the exchange of knowledge and ideas, the exploration of new collaborations and partnerships, and how we as a community can play our part in achieving Sustainable Development Goal (SDG) 6.

What has happened in 2022, so far?
In 2022, we made tremendous progress with the Watershare Community. We are proud of the many collaborations that have inspired the exchange of knowledge, expertise and resources.



Sharing International Experiences on Water Supply


Five webinars on topics relating to water supply have taken place. These webinars are part of an ongoing series on 'Sharing International Experiences on Water Supply'. Access the webinar series playlist and the individual webinar recordings below.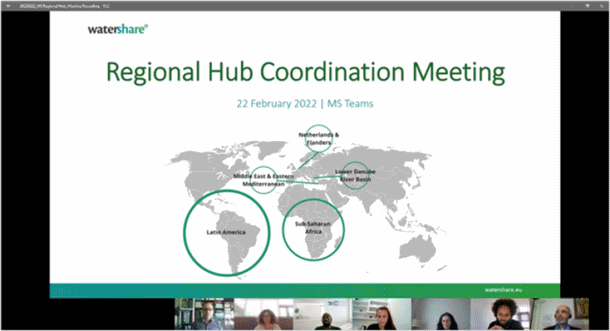 Regional Hubs


Regional Hub leaders met to evaluate and reflect on the Regional Hub approach, discuss activities for 2022 and explore areas for collaboration and learning across the hubs.
What have partners been doing?
Circular Economy of Water: Definition, Strategies and Challenges


This study provides a novel definition of the Circular Economy of water, and identifies and illustrates 9 Circular Economy strategies suitable for water: Rethink, Avoid, Reduce, Replace, Reuse, Recycle, Cascade, Store and Recover.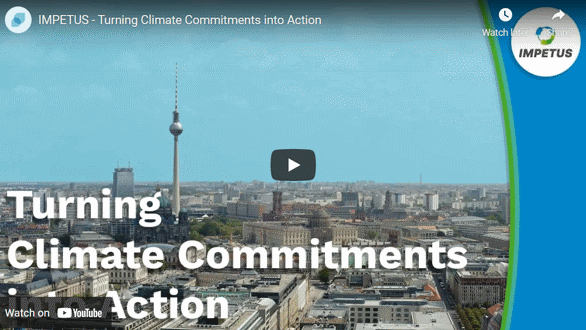 Accelerating Europe's climate adaptation strategy.
To help accelerate Europe's climate adaptation strategy and meet the European Union's ambitions to become the world's first climate-neutral continent by 2050,
IMPETUS
was launched to turn climate commitments into tangible, urgent actions to protect communities and the planet. Among the organisations involved are Watershare partners Eurecat, Kompetenzzentrum Wasser Berlin (KWB), KWR Water Research Institute (KWR) and National Technical University of Athens (NTUA). Watch the project video above.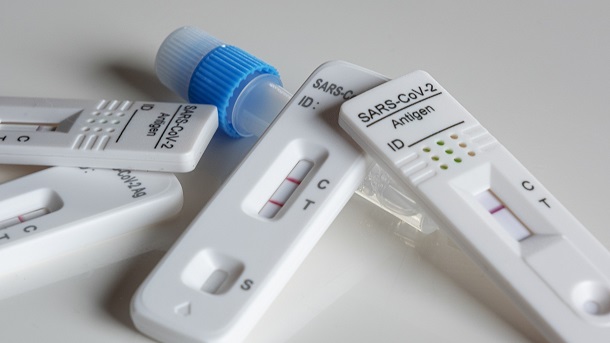 Local Wastewater-based Surveillance Programmes


Watershare partners (Water Research Commission (WRC), KWR Water Research Institute (KWR) and Cranfield University) collaborated with others partners on an article examining and sharing experiences and lessons learnt in establishing COVID-19 surveillance programmes. Case studies are used to highlight testing methods and logistics considerations associated in scaling the implementing of such programmes in South Africa, the Netherlands, Turkey and England.
Watershare partners continue to lead the development and exchange of new knowledge on diverse topics from alternative sources and water re-use, to water quality challenges, to the digital and technological transformation of the water sector.

Do you have interesting events, activities or opportunities to share with the Watershare Community? Tag us on Twitter (@Water_share) and/or LinkedIn (@Watershare), or e-mail Raül Glotzbach. We would be happy to share your updates!