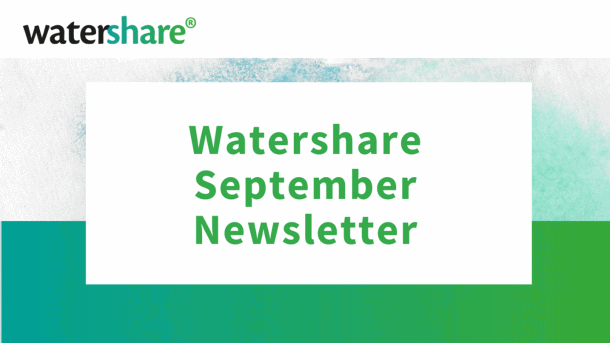 Watershare September News: Data Science, Future-Proofing and Regional Perspectives
Dear Watershare members and extended community,

We hope you all had great last few months! September is always a busy month here for us at Watershare, so lots of news to update you on! Read more below about the latest water sector events, research and projects happening among our members.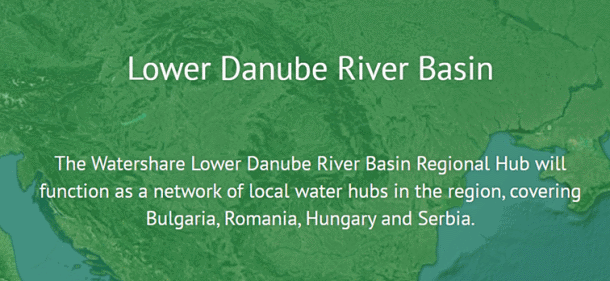 Watershare announces a 5th Regional Hub! Lower Danube River Basin, led by BDG
Watershare is delighted to announce that its newest member, BDG from Romania, will lead the 5th Watershare Regional Hub in the Lower Danube River Basin. The Watershare Regional Hubs initiatives support global to local knowledge sharing in the water sector, and we look forward to exchanging with this new Hub!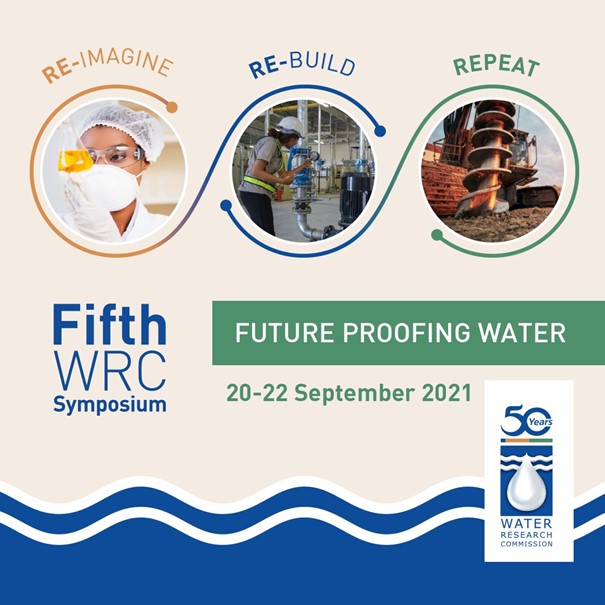 WRC 5th Biennial Symposium September 20-22nd
Register for this free event here and join the Watershare, WRC, SAHRC, HR2W Session 7 on Day 1 - September 20th at 15:00-16:00 CEST on Human Rights Based Approaches for a Resilient and Safe Future for All with speakers from AySA, Cranfield University, SAHRC, HR2W and more!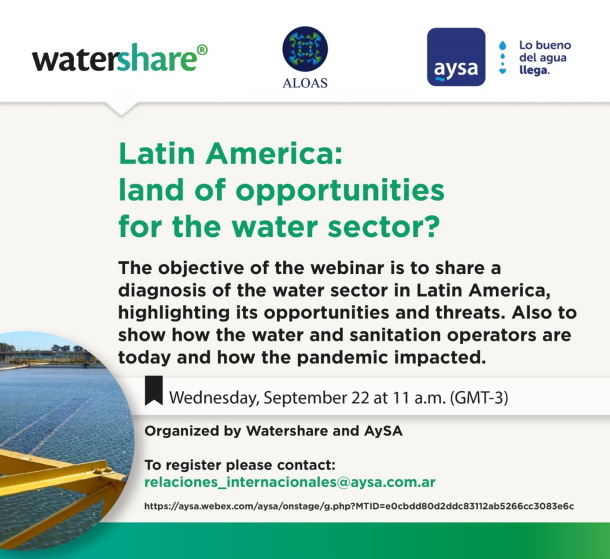 AySA's Kicks off the Regional Series Webinar Series on September 22nd
AySA will give an overview of Argentinian and Latin American water challengers and solutions, with ideas and opportunities for collaboration! Join this session if you want to learn more about the water sector in Latin America.

Save the Date! AquaCircular Conference in 2021 – BDG and Watershare
Save the Date! AquaCircular Conference in 2021 is happening this October, where the Lower Danube River Basin Regional Hub will host a session on circular economy on October 7th (Language: Romanian and English). Stay tuned on the Watershare website for more information!